Original author: Enxing, Astrotec team member(Domestic Dept.)
Disclaimer: The views and opinions expressed in this article are those of the author and do not reflect the official opinion of Astrotec.
Audiophiles are quite familiar with the term "Harman Curve", and you could find enormous articles to introduce what it is. However, sometimes I found that there were some guys who pursue Harman Curve to a crazy level. So how do I think of the Harman Curve?
Years ago I attended an academic meeting, and got the chance to know how Harman's guys think of their target curve.
I admit that as a gragh model, Harman Target Curve is a good reference sample to tuning engineers. But it is not a "definitely correct" graph. Instead, this target curve is a "preferable taste of ordinary people" based on the statistics. And I agree with the comment " You might probably not enjoy the Harman Target Curve, but I'm sure that you won't dislike it."
If so, then why don't all audio manufacturers just tune all their gears to be the same as Harman Curve?
There are many factors in determining the final sound of a product, but before we start to explain this clearly, let's take a look at the process that what's going on when listening to music with headphones.
How do we "hear"
Sound source (headphone)--- The spread of sound waves through the scattering of the head and ear canal---The change of acoustic pressure occurs, received by the hair cell---transiting to eardrum-- The cognitive system restores the sound from the received vibration-- Psychologically subjective judgments of likes and dislikes of received sounds.
In short: Sound—Transmit—Receive—Judge, 4 stages in total.
The sound signature we talk about, only has a relationship with the sound source.
We "hear" differently even from the same sound source
There is a term called "HRTF" (Head Related Transfer Functions), which shows the difference from such sound transmit. As sound strikes the listener, the size and shape of the head, ears, ear canal, density of the head, size and shape of nasal and oral cavities, all transform the sound and affect how it is perceived, boosting some frequencies and attenuating others.
For the receiver side, different individuals react differently even to equal loudness. We call it "Equal-loudness contour". Some studies have shown that people from different countries and people in different eras have obviously different test results in the equal-loudness contour.
Listeners from various cultures, and those who prefer their own tastes, even in different emotions, will judge dissimilarly to the sound. These are what we learned from our previous works and communications with audiophiles.
So, will you still prioritize the graph before buying a new gear? Still thinking that your ears will receive the "absolutely correct" sound and it is consistent with your new gears?
The frequency response curve is important, but what determines the personal hearing is composed of multiple dimensional factors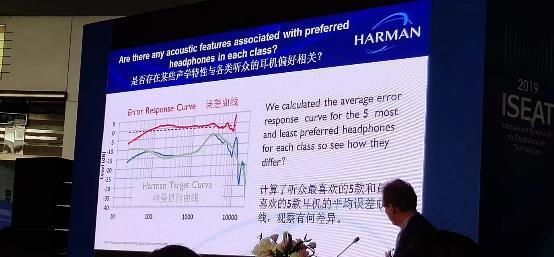 Despite the frequency response curve, the equal-response curve and harmonic distortion are essential as well. That's why the earphones with the same frequency response curve may have different listening effects in the end.
The professional acoustic team can make comprehensive use of the differences in these factors to create different products to meet differentiated needs.
Audio brands have their own target curves
Verified by market, professional audio brands have their own research data, and will formulate their own target curves for different users and specific musical style expressions based on their own understanding.
The market and users need differentiated products
From the perspective of product market enrichment, HiFi products are full of charm and playability because of the differentiation by different brands and product design ideas. Therefore, now you have access to all kinds of products with different styles and features, instead of falling into a copycat game, which forms a kind of harsh competition.
A short conclusion/suggestion
Recognize your own preference, read more reviews, attend some audition events in person(if possible), with reference to the graph, so as to spend less to get your favorable gears.
Thank you for your reading! And I look forward to your opinions.
Enxing, Astrotec team member(Domestic Dept.)